Dallas Social Venture Partners' 2013 Social Innovation Speaker Series

Dallas, TX
Event Details

Social Innovation is a theme that is not always understood. But in fact, communities and organizations are turning to creative solutions to address some of our toughest challenges. DSVP's speaker series sheds light on the cutting edge ideas and tools that corporations, philanthropists, foundations and nonprofit leaders can use to be a part of this exciting new frontier in the social sector.
This is a must-attend series of thoughtful and impactful leaders who are advancing the conversation about socially innovative practices in our nation and around North Texas. Those who attend will have access to cutting-edge ideas on mobilizing action, resourcing and financing high-impact ideas, harnessing technology, and freeing nonprofits from restraints.
Friday, March 15
Aaron Hurst Powered by Pro Bono
President & Founder of the Taproot Foundation,  
Author of "Powered by Pro Bono"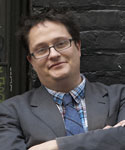 Complimentary copy of Powered by Pro Bono for the first 200 who purchase a ticket
Optional workshop will follow lecture.
Aaron is a globally recognized social innovator and leading architect of the growing pro bono services movement. He is known throughout Taproot offices for his striped socks, Post-it® doodling, and endless supply of bold ideas.
Aaron's career is dedicated to challenging and empowering the public and private sectors as well as individuals and organizations to drive our collective social, environmental and economic progress. He is the founder of the Taproot Foundation—a nonprofit organization building a national pro bono marketplace and leading the global service movement—and is a creative force behind the conception of the national Billion + Change initiative and the Service Enterprise model.
A member of the Nonprofit Times Power and Influence Top 50, Aaron is widely known for his thought-leadership in civic engagement, nonprofit management and corporate social responsibility.  He is a regular blogger for the Huffington Post and Stanford Social Innovation Review.
An entrepreneur since 16, Aaron began his career as a social innovator at the University of Michigan, where he designed and led an educational program for local correctional facilities, subsequently becoming the first student to receive the Michigan Campus Compact Award. Upon graduating, he worked in inner-city education in Chicago before landing in Silicon Valley as an early employee at two venture-backed social venture companies.
Aaron is one of the most recognized social entrepreneurs in the nation and a recipient of the Ashoka and Draper Richards Kaplan Foundation fellowships. He has also been formally recognized as a leading social innovator by the Aspen Institute, Social Venture Network, Fast Company, Commonwealth Club, the Manhattan Institute, the State of California, and the Alliance for Nonprofit Management. In 2009, he received the LSA Humanitarian Service Award, the highest honor bestowed on University of Michigan alumni.
Aaron currently sits on the International Advisory Board of Directors of CiYuan, a three-year initiative to increase social investment in China, and serves on the boards of Reimagining Service and BoardSource. He has co-authored the children's book Mommy and Daddy Do It Pro Bono with his wife, Kara Hurst. In 2012, he published Powered by Pro Bono.
Aaron, Kara, and their two children live in Park Slope, Brooklyn. His favorite root vegetable is the radish.
Friday, April 26
Jeffrey Hollender The Responsibility Revolution
Co-Founder of Seventh Generation, Inc.  
Author of The Responsibility Revolution: How the Next Generation of Business Will Win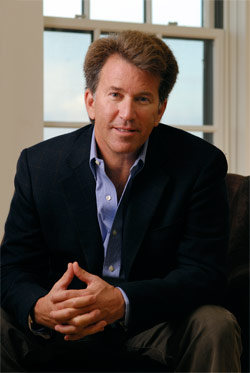 Jeffrey Hollender is a leading authority on corporate responsibility, sustainability and social equity. More than twenty years ago, he co-founded Seventh Generationand went on to build the fledgling company into a leading natural product brand known for its authenticity, transparency, and progressive business practices. Today, as an author, speaker, consultant, and activist, Jeffrey's mission is to inspire and provoke business leaders to think differently about the role they and their companies play in society. Along the way, he's working to drive systemic change that makes it easier for businesses to become radically more sustainable, transparent and responsible.
Jeffrey's passion for changing the negative impact that industry has on the environment and society is evident in each of his six books, including 2010′sThe Responsibility Revolution: How the Next Generation of Businesses Will Win. At the same time, Hollender has been helping millions of Americans make green and ethical product choices, beginning with his bestselling title, How to Make the World a Better Place, a Beginner's guide. His most recent book, Planet Home: Conscious Choices for Cleaning & Greening the World You Care About Mostguides consumers through the dizzying array of decisions they make each day, helping them understand which choices matter most and which have hidden repercussions.
A born entrepreneur, Jeffrey's first business ventures were in the field of education and publishing: the Skills Exchange in Toronto and Network for Learning in New York City. In 1985, after selling Network for Learning to Warner Publishing, a division of Warner Communications (now Time Warner), he was appointed president of the renamed firm, Warner Audio Publishing. In 1988, he acquired Renew America, a mail order catalog of green products, which eventually became Seventh Generation. His record of sustainable achievements and thought leadership is unparalleled in the business world.
Jeffrey is on the board of Greenpeace US; the Environmental Health Fund; and Verité, a leading workers' rights organization. He is co-founder of the American Sustainable Business Council, a coalition of business leaders committed to changing the rules of business. He divides his time between Charlotte, VT, and New York City.
Friday, May 17
Mary Brinegar & Brian Shivers 
Social Innovation in the Garden 
President/CEO & Board Chair  
The Dallas Arboretum & Botanical Society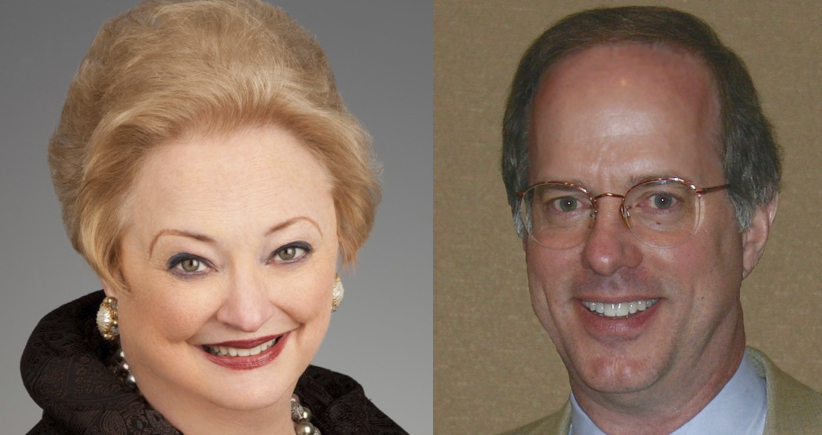 *Special Location! The Dallas Arboretum & Botanical Society
Bring your walking shoes! Luncheon ticket includes an optional preview tour of the NEW Rory Meyers Children's Adventure Garden (opening Fall 2013).Get a video preview HERE.
The Dallas Arboretum is known around the world as one of the finest public botanical gardens. Less well known is the story of how it got there in less than 30 years. Under Mary's and Brian's leadership, the Dallas Arboretum has leveraged its many assets to become one of the most profitable and innovative non-profits in the region. From educating thousands of children and patenting new plant bulbs to staging popular exhibits and hosting hundreds of events, Mary and Brian will share the key ingredients and paradigms anyone needs to instill innovation and success into a winning organizational culture that advances a social mission and garners wide public support.
Mary Brinegar is the President of the Dallas Arboretum and Botanical Society, Inc. She is responsible for the management of a staff of 110 and for the operating budget of over $10 million, and the significant capital fundraising that has taken place and continues on the property today. Since coming to the Dallas Arboretum in 1996, there has been noteworthy growth in every revenue area and extensive development of the gardens has taken place.
Brian, a private investor concentrating on equities and energy, is the Chairman of the Dallas Arboretum and Botanical Society's Board of Directors and has been associated with the Arboretum nearly since its inception . He has over thirty years experience is in the operation and financing of companies. He has held management and/or advisory roles in a number of industries including real estate, venture capital, retail, publishing, broadcasting and financial services. He is also freelance writer whose published articles cover topics ranging from terrorism to trout fishing and have appeared in a variety of publications including The Dallas Morning News and Fly Fish America magazine, for  which he was the regional editor from 1996-2001.  
Wednesday, August 28
Suzi Sosa Crowdsourcing Solutions
Exectuive Director
The Dell Social Innovation Challenge
Suzi leads the Dell Social Innovation Challenge and is responsible for stewardship of the vision and strategy of the program. In January 2011, Dell announced a five-year, $5 million gift to support significant global expansion and transformation of the initiative beyond a simple venture plan competition. In addition to her role as Executive Director of the DSIC, Suzi is also the Associate Director of the RGK Center for Philanthropy and Community Service at the LBJ School of Public Affairs at The University of Texas at Austin. She is a co-founder of Innovation+, an SVP International member organization based in Austin.
The Dell Social Innovation Challenge identifies and supports promising young social innovators who dedicate themselves to solving the world's most pressing problems with their transformative ideas. DSIC provides university students with world-class teaching and training, as well as with start-up capital and access to a network of mentors and advisors. 
The challenge was launched in 2007 by the RGK Center for Philanthropy and Community Service in the LBJ School of Public Affairs at The University of Texas at Austin. In 2008 Dell became our title sponsor, announcing a $5 million gift to expand the effort worldwide. Since its launch, more than 15,000 students from 105 countries have proposed more than 4,500 ideas. It has awarded more than $450,000 to more than 50 student teams around the world. 
September (tbd)
Expert Panel Building Assets to Combat Poverty
More details to come....
Two out of every five households (39%) in Dallas live in asset poverty, or roughly twice the number of families (19%) who live in income poverty.  About 40% of Dallas residents own so few assets that they would fall below the poverty line in three months if they lost their job.  Almost seven in 10 have subprime credit scores. About a third have no health insurance. Less than half own homes. About one in six Dallas residents have no bank accounts. These are the findings of a study commissioned by the Communities Foundation in Texas. Find out what is being done to close the gaps among service providers and shift resources to educate the public about assets-building to foster financial stability.
THe 
With Thanks to our Generous Sponsors: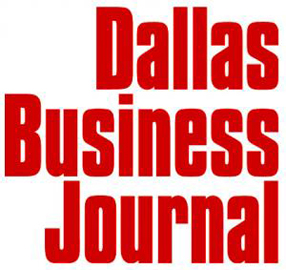 Where


Royal Oaks Country Club
7915 Greenville Ave


Dallas

,

TX

75231


Organizer
Dallas Social Venture Partners
Dallas Social Venture Partners (DSVP) is a partnership of professionals, social entrepreneurs and foundations who are committed to strengthening our community through the thoughtful application of our collective dollars and business expertise.
Since 2000, DSVP has invested more than $2,000,000 in strengthening the business side of area nonprofits like Dallas After School Network, The Wilkinson Center and Educational First Steps. Our  financial investment is only part of the story.  DSVP's Partners commit to "Engaged Philanthropy" – whereby we serve as both major donors and strategically-focused volunteers. Our work helps build the capacity and the long-term sustainability of child- and education-focused agencies via high-level strategic planning, technology, development and other leadership consulting. Over the course of the relationship, our nonprofit investments see an average increase of 350% in the number of clients served, along with financial and infrastructure growth - proof of DSVP's catalyzing effect for good.